Pre-Workouts & Whether Or Not YOU Need One
If you've been in the gym for any length of time, chances are you've noticed guys and girls walking around with their special shaker bottles with all sorts of different colored liquids in them- radioactive green, deep red, arctic blue to name a few. Chances are these individuals are taking some sort of pre-workout supplement. Open any muscle magazine and almost instantly, you'll be face-to-face with an absolutely incredible physique- shredded abs, bulging biceps, and a back as wide as a barn door. Advertised below them is a container promoting one of these powders, promising "laser focus," "obscene amounts of energy," "skin-tearing pumps" and promoting a "NEW! IMPROVED! MORE POWERFUL FORMULA" based on "cutting-edge sports science" But are these products for you? "Skin-tearing pump" sounds kind of painful, and what exactly is "cutting-edge sports science?" Let's take a deeper look into the world of pre-workout products, and find out if they really are for you!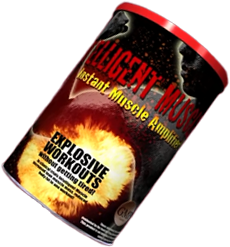 First things first
Before starting any sort of supplement regiment, it is well worth considering the question – "Am I doing all that I can regarding my own nutritional behaviors to optimize this area?" Many people will find that they are not adequately fueling themselves before their workouts, and simply changing that will create a boost in energy level and results gained. So, if you aren't eating the best that you can on either side of your workout (more on that in an upcoming post) it is going to bode well to investigate the choices you should be making for your food during the peri-workout period. Only once this is optimized, is a pre workout supplement worth looking into!
Do your own research Before taking the battlefield, soldiers are sure to arm themselves with the best possible weaponry, highest quality ammunition, and the most durable gear – this ensures the scales of battle will most certainly tip in their favor. Before you head to the local supplement store and arbitrarily purchase a product the far-too-attractive guy in the two-sizes-too-small polo sweet talks you into, you need to arm yourself with KNOWLEDGE. Take a look at your goals, what are they? Are you trying to reduce body fat, increase your lean mass, find a little more energy? Take the time to find which ingredients will support those goals – remember, it's never so much what you're taking, as why you are taking it! Most preworkout products will contain some combination of the following: a stimulant blend/complex, a muscle-building blend/complex, and a delivery system – of course, in the interest of marketing you'll see terms like "Vasoactive Arginase-Regulating NO Precursor Complex" or the "Cellular Transport and Insulin Activation Matrix" – this is sheer slimy marketing and abuse of consumer trust. As you are placing your trust in their hands, to provide you with a good product to enhance the quality of your workout, they are able to put any amount of any ingredient they want to in these "proprietary blends" – so, bear in mind just because these products state they have a particular amount of a particular ingredient, does not mean that's the truth. What's the takeaway? Find a clearly labeled supplement, one listing how much of each ingredient it contains.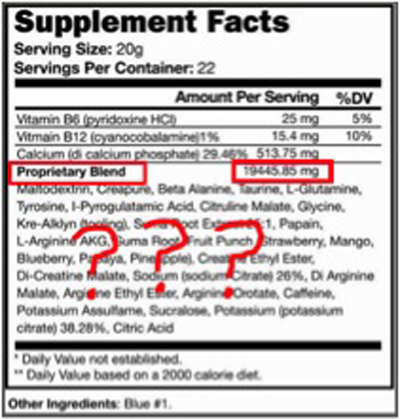 Among stimulants, everyone's favorite, caffeine, manages to find itself in a spot just between "well studied," "safe for almost everyone" and "effective for almost everyone" – and if you drink tea, coffee, energy drinks, or soda (please, no!) it's already a part of your daily diet. Most pre workout supplements will contain some amount of caffeine, though you may see it listed as "caffeine anhydrous" "caffeine HCL" or even "1,3,7 trimethylxanthine" For our purposes, none of the differences really matter – what is important is realizing that companies will find different ways of naming ingredients to put you under the impression that what you are holding in your hands is something new, different, special. Caffeine is about the only stimulant that I would recommend taking as part of a pre-workout. It will improve both the focus and intensity of your workout while allowing an increase in strength and endurance. There are many new, "cutting-edge" supplements which will contain ingredients such as AMP Citrate (1,3-dimethylbutylamine – a direct analogue of not-too-long-ago banned 1,3-dimethylamylamine) are becoming more popular in pre workout supplements, despite lacking studies to determine any level of efficacy or safe consumption – AVOID THEM. Caffeine content in most of these supplements anywhere between 100-300mg should be what you're looking for, but be sure to scale your dose to tolerance, e.g. if you don't consume much caffeine on a daily basis, starting with a PWO containing 300mg/scoop is going to be grounds for a bad time. Furthering the list of things to look for in a pre-workout supplement, are BCAA's, or branched-chain amino acids. BCAAs allow for increased muscle protein synthesis (makes way for an easier recovery, better recovery yields better results), are inherently low calorie, and help deliver nutrients specifically to muscle during your workout (instead of passing them through the liver/digestive system). Of particular importance would be content of the amino acid, leucine – which has been shown to have the most benefit when it comes to muscle synthesis. You may also notice isoleucine and valine as part of the blend, these are the other two BCAAs and will act as anti-catabolic agents (read: this is a good thing). Look for ~5g of branched-chain amino acid content in your PWO product. Creatine is an especially important ingredient to keep an eye out for. Found in meats, fish, and eggs, your body produces this muscle-building agent naturally as well. It is one of the most well-studied sports supplements, and the effects are profound – increased lean muscle mass, increased power output, increased endurance, and decreased muscle damage, to name a few. There is also some research pointing to creatine allowing for a better recovery from your workout as well. Even though it's found in found in poultry products and manufactured in the body, the effects are virtually unnoticeable in these amounts. Some brands will tout that their variety of creatine- monohydrate, HCl, KreAlkalyn, etc- is better than another- don't worry about it! Standard monohydrate will do just fine. Worthwhile supplements will contain anywhere between 2-5g per serving. This is an ingredient that I personally take in addition to whatever PWO product I'm taking – prior to and after my workouts – 10g/day total seems to work well for me. Other ingredients such as beta-alanine (sometimes listed as CarnoSyn) and Citrulline (Citrulline Malate) will aid in muscular endurance, staving off fatigue during your workout. These are two tried and true ingredients which  Beyond that, betaine (Trimethylglycine) and taurine are becoming more common ingredients in newer pre workout blends due to their purported benefits of increasing muscle strength, power, and endurance while decreasing muscle damage and fatigue. However, these are pretty preliminary claims and should be looked at with some skepticism. The world of sports supplement science is ever-changing, and so are the ingredients being used to fuel today's athletes. If you're doing yourself the favor of taking an active interest in what you're putting in your body through diet, take that same principle and apply it to what you are supplementing with as well.
That fateful moment…
Hopefully this guide has helped to clear up some confusion around supplementation of pre workout products. In an environment as muddled as supplement marketing, being able to cut through the BS to find what works for you is going to be important. If you've made it this far, your trip to the supplement store should be an easy one. PWOs are there to help you.  Go to your retailer with a discerning eye, and pay supplement labels the same due interest that you put into your food. Yes, there are some companies out there using unproven, untested ingredients out of sheer greed. Here's a quick tip: If the label looks like it was drawn up by an angry 13 year-old and the facts label consists of a bunch of numbers and indiscernible chemical names, the product is probably not going to be good for you. There are a few different certifying organizations that will help assure a heightened degree of efficacy in your product, such as Informed-Choice and NSF Safe For Sport – these are organizations that work to protect against adulteration of supplements and verify label claims while making sure there are no banned substances in the finished product. If your product bears the label from one of these organizations, it's pretty safe to say that you're going to be ingesting only the ingredients that are specified in the amounts shown. This is not to say that products lacking these certifications are to be avoided, but that you may not be getting exactly what you're paying for. One other thing worth mentioning is that many supplement stores will tell you, in lieu of a supplement being Informed Choice or Safe for Sport, that their product was produced in an "FDA registered/inspected" facility. This is not a substitute and does not guarantee your supplement's integrity, as all companies producing dietary supplements are required to register with the FDA and submit to regular inspections, at least any company doing legitimate business…
The long and short of it is that there are a variety of ways to fuel your workout. Bar none, adequately fueling your workout using REAL FOOD should be your goal. Once you have the concept of eating nothing but real food to gear up for your training down pat, is it time to explore the wide world of pre workout supplements. There's a lot of them out there, and it's my hope that this article will help clear up some of that muck. If there is anything at all I can do to help anyone reading this, drop a line in the comments!