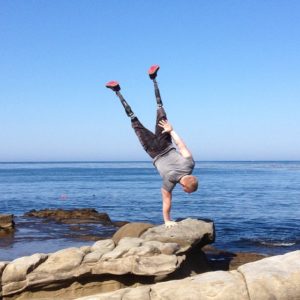 I am Trevor Bunch. That's me! My passion for physical fitness, well-being, and helping others, has been a part of who I am for as long as I can remember! I have been a certified personal trainer with NASM and NESTA since November 2011.
I have helped hundreds of individuals lose thousands of combined pounds. I am very proud to have also served as an athlete and advocate with Hanger Clinic, helping mentor and inspire many other amputees from around the US, and the rest of the world.
Aside from personal experience working and training as a bilateral above the knee amputee, I have worked with special populations ranging from youth/adolescent and diabetics to spina bifida, partial paralysis, and other amputations.